# Our passion is shaping the future
We shape the future of digital trade and help medium-sized businesses to grow profitably through digitalisation.

We have the interests of your business at heart. Our passion is sustainably and actively shaping your digital transformation. We take you further, together with the best partners on the market. With a technology platform that has been proven x 1,000 and is ready for the future: OXID eShop. # We create customer benefits
Over a decade of e-commerce know-how and quality you can rely on. Starting with our software and through communication, processes and cooperation with our partners and customers, quality is our highest priority. And this makes our customers money.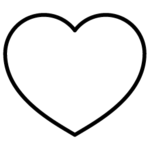 Dealing with our partners in an approachable, respectful, fair and loyal way is second nature to us. We all have one thing in common: We are passionate about e-commerce and encourage enjoyment of working together. Following the motto: work hard, play hard. # We encourage personal responsibility
We support our employees' development and encourage purposeful action. We have a respectful and tolerant corporate culture, and nurture honest and direct dealings with each other. We are an eclectic bunch and value the different skills and personalities that help us move forward as a business.