Expand your e-commerce competence
Everything you need to know for OXID eShop management
The OXID Academy is the shop software and e-commerce competence center, right in the heart of Freiburg. The learning offer includes trainings on our products and e-commerce in general for partners, shop administrators, developers or simply those with a thirst for knowledge. In the training courses, we teach the theory without neglecting practical exercises. This is where you become an OXID and e-commerce expert.
Training: OXID Development Basic
- Extendible E-Commerce Framework
At a glance
Date: 26.-27.10.2022 (2 days)
Times: 09:00-12:00 & 14:00-17:00
Price: EUR 960,00
Place: Remote
Trainer: Steven Pfündlin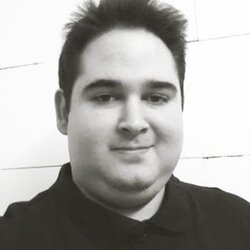 Description
You will be introduced into the OXID Framework. You learn how to build your own extensions, whether it's a component using services to introduce a new console command or a fully working module enhancing the functionality of the shop with events, class extensions and custom templates. The training is done with practical examples, first by your trainer, then by yourself in many coached exercises. When the day is over, you know exactly how to develop your own extensions to modify existing funtionality or introduce new features to your OXID eShop.
Every participant of the training gets a free access to our certification.
Level: Skilled PHP developer, but OXID beginner
Technical Requirements: We will provide you an online workspace. You only need a stable internet connection, an up-to-date browser and a headset.
Registration for the paid training